2019 UbD Summer Workshop


June 24, 2019 - June 26, 2019




9:00 am - 5:00 pm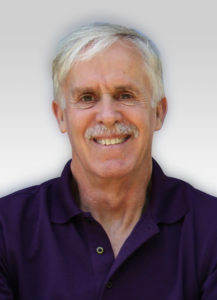 Join Jay McTighe, co-author of the Understanding by Design Framework®, in this summer workshop to explore and apply the key ideas of UbD.
WORKSHOP DESCRIPTION
How can you design curriculum and learning experiences that make it more likely that students will understand the "big ideas" of content and be able to apply them in meaningful ways? Since 1998, thousands of educators globally, have used the Understanding by Design (UbD) Framework® to answer that question and create more rigorous and engaging curricula. Workshop participants will apply a set of practical and proven design tools and templates to create or refine a unit of study.
More specifically you will learn to:
apply the "backward design" process to the development of curriculum, assessment and instructional plans;
use essentials questions to frame curriculum and focus on "big" ideas;
"unpack" Standards to establish curriculum priorities and determine content worthy of deep understanding;
explore six "facets" of understanding for assessing students' understanding;
create authentic performance tasks for engaging learners and measuring what matters most; and
examine the A.M.T. as a framework for helping students Acquire knowledge and skills, Make Meaning of "big ideas," and Transfer their learning to new situations;
apply the W.H.E.R.E.T.O. elements for instructional planning;
review strategies for differentiating instruction and assessment;
examine formative assessment techniques for enhancing learning and performance;
identify observable indicators (classroom "look fors") of teaching for understanding and transfer; and
access a large collection of UbD-supportive web-based resources.
School and district leaders will receive practical ideas and resources for leading and sustaining UbD in their settings.
WHAT IS INCLUDED IN YOUR REGISTRATION
Your workshop registration includes daily continental breakfast along with a selection of snacks and beverages available during workshop breaks.
In addition, all registered participants will receive:
The Understanding by Design Guide to Creating High Quality Units (2012), and
The Understanding by Design Guide to Advanced Concepts in Creating and Reviewing Units (2013);
a Quick Reference Guide on Essential Questions (2017)
a set of workshop handouts and on-line resources; and
access to an electronic UbD Unit Planner from Eduplanet21 to support your design work. You will have access to UbD Planner of 30 days after the event. All curriculum work created in Unit Planner will be saved and can be exported at any time.
WORKSHOP LOCATION
Sheraton Columbia Town Center Hotel 10207 Wincopin Circle, Columbia, MD, 21044
Columbia, Maryland is located between Washington, DC and Baltimore, MD, with convenient access to BWI Airport and Rail Station and Interstate Route 95. The workshop hotel is located on a lovely lake featuring a variety of cultural and recreational summer activities. The Columbia Mall, with its many restaurants, shops and cinemas is within walking distance.
The hotel offers a special workshop rate of $119 per room, plus tax. We will send room reservation information to registered participants. CLICK HERE TO RESERVE YOUR ROOM.