WHAT IS INCLUDED IN YOUR REGISTRATION
Your workshop registration includes daily continental breakfast and buffet lunch, along with a selection of snacks and beverages available during workshop breaks.
In addition, all registered participants will receive:
The Understanding by Design Guide to Creating High Quality Units (2012), and
The Understanding by Design Guide to Advanced Concepts in Creating and Reviewing Units (2013);
a Quick Reference Guide on Essential Questions (2017)
a set of workshop handouts and on-line resources; and
access to an electronic UbD Unit Planner from Eduplanet21 to support your design work. You will have access to UbD Planner of 30 days after the event. All curriculum work created in Unit Planner will be saved and can be exported at any time.
WORKSHOP LOCATION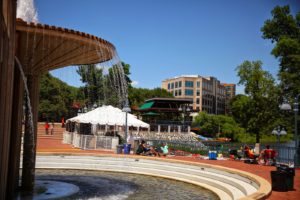 Sheraton Columbia Town Center Hotel
10207 Wincopin Circle
Columbia, MD, 21044
Columbia, Maryland is located between Washington, DC and Baltimore, MD, with convenient access to BWI Airport and Rail Station and Interstate Route 95. The workshop hotel is located on a lovely lake featuring a variety of cultural and recreational summer activities. The Columbia Mall, with its many restaurants, shops and cinemas is within walking distance.
The hotel offers a special workshop rate of $119 per room, plus tax. Subject to availability.