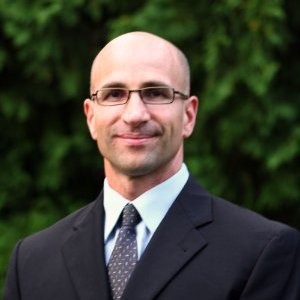 Tony Frontier, PhD is an award-winning educator who works with teachers and school leaders nationally and internationally to help them prioritize efforts to improve student learning. With expertise in classroom assessment, student engagement, curriculum development, effective instruction, meaningful feedback, and strategic planning, Frontier emphasizes a systems approach to build capacity to empower leaders and teachers to serve others. His most recent book, Teaching With Clarity: How to Prioritize and Do Less So Students Understand More (ASCD, 2021), helps teachers prioritize and align standards and assessment to instruction and feedback that supports each students' efforts to learn.
Frontier is also co-author of the ASCD books Five Levers to Improve Learning: How to Prioritize for Powerful Results in Your School with Jim Rickabaugh, Effective Supervision: Supporting the Art and Science of Teaching with Bob Marzano and David Livingston, and Making Teachers Better not Bitter: Balancing Teacher Evaluation, Supervision, and Reflection for Professional Growth with Paul Mielke. He is also co-author of Corwin's Creating Passionate Learners: Engaging Today's Students for Tomorrow's World with Kim Brown and Don Viegut. Frontier is a frequent contributor to the flagship journal Educational Leadership, his most recent article, "How to Provide Better Feedback Through Rubrics" with Jay McTighe, was published in 2022. His books have been translated and published in Korean, Mandarin, and Arabic.
As a former classroom teacher in Milwaukee Public Schools, an Associate High School Principal, the Director of Instruction for the Whitefish Bay School District, and a college professor who teaches PhD candidates statistics, research, and learning theory, Frontier brings a wealth of experience as a classroom teacher, building administrator, central office administrator, and researcher to his courses, workshops, writing, and research. His workshops are known for being practical and interactive, and he seeks to balance affirmation, opportunity, application, and inspiration to challenge and support each teacher's next efforts to improve. As a professional musician and photographer, he is always listening and looking for metaphors in the arts and humanities to help participants feel dissonance about old assumptions, or support new ways of thinking, related to the opportunities and challenges teachers and school leaders face each day.
Areas of Expertise:
Curriculum design
Instructional Strategies
Authentic Assessment
Rubric Design and Use
Supervision and Evaluation
Artificial Intelligence in Education
Available for consulting work in:
North America
International locations