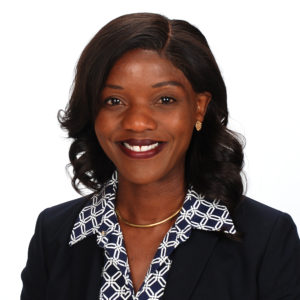 Education
M, 1999, Teaching and Learning, Harvard University Graduate School of Education,
Cambridge, MA
B.A. 1998, Magna Cum Laude, Wake Forest University, Winston-Salem, NC
Professional Experience
Independent Educational Consultant,  2004-present.
Licensed by Research for Better Teaching.  Designed and implemented customized professional development programs for the following clients:
African International Association of International Schools, Nairobi, Kenya
American International School of Johannesburg, Johannesburg,  South Africa
Winchester Public Schools, Winchester,MA
Dover-Sherborn Public Schools, Dover-Sherborn, MA
Lexington Public Schools,  Lexington, MA
Colegio Garcia Flamenco, San Salvador, El Salvador
Boston Teacher Residency Program, Boston, MA
Archer School For Girls, Los Angeles, CA
Alpha Smarts Pilot Project, Kwa Zulu Natal, South Africa
Boards of Cooperative Educational Services (BOCES), New York State
Friendship Charter Schools, Washington, D.C
Lighthouse Charter Academies, Chicago, IL
Jesuit High School, New Orleans, LA
Pioneer Valley Performing Arts School,  South Hadley, MA
Boston Public Schools District, Boston, MA
Benjamin Banneker Charter School, Boston, MA
North Middlesex Public Schools, Townsend, MA
Somerville Public Schools, Somerville, MA
Wachusetts Public Schools, Wachusetts, MA
Cambridge Public Housing Authority Workforce Program, Cambridge, MA
Josephinum School for Girls, Chicago, IL
Philadelphia Public Schools,   Philadelphia, PA
Washington DC Public Schools, Washington, DC
Revere Public Schools, Revere, MA
Danvers Public Schools, Danvers, MA
Orchard Garden Pilot School, Roxbury, MA
Brockton Public Schools, Brockton, MA;
Randolph Public Schools,  Randolph, MA;
City on a Hill Charter School, Boston, MA
Cambridge Rindge & Latin School, "The Bridge Program", Cambridge, MA
Amani Children's Foundation, Winston-Salem, NC 
Supervisor, Teacher Preparation Program Northeastern University, School of Education, College of Professional Studies, Boston, MA   2007-2010
Responsible for observing and evaluating the teaching of graduate students pursuing licensure in education as part of a teacher preparation program.
Teacher/Professor. 1997–2002
2008-2011, Adjunct Professor, Northeastern University, Boston, MA
2005- 2012 Adjunct Faculty, Fitchburg State College, Fitchburg, MA
2004-2005, Adjunct Professor, English Department, High Point University, High Point, NC
2003-2004, Instructor and Private Tutor, New England School of English, Cambridge, MA
2002-2003, English Teacher, International School of Hannover, Hannover, Germany
1999-2002, English Teacher, Lexington High School, Lexington, MA
1997, Guest Speaker, Kenya Girls High School, Kileleshwa, Kenya
1997-1998, Fellow's Assistant, Harvard Center for Study of Values in Public Life,                                        Cambridge, MA
Publications
2006, Reading for the Real World, Seoul, Korea
Awards and Distinctions
2009, Who's Who Women In America
2002, Harvard Graduate School of Education "Teachers As Scholars" program
2003, 4-time recipient, Excellency in Teaching Award, Lexington High School
1998, Senior Class Orator, Wake Forest University Baccalaureate Ceremonies